Rubber Chicken Subscription Service

You can subscribe to any ongoing comic and we will order it for you on a monthly basis. We here at the Chicken will pull your books and have them ready for you every Wednesday when new comics come out. We open at 10am ready for you to get your comic fix. You can sign up any time, it doesn't cost a thing!!!

Subscription Discounts:

1-4 reg. monthly titles = 5% off new comics

5-14 reg. monthly titles = 10% off new comics

15 or more reg. monthly titles = 20% off new comics, Free Previews and 10% off most merchandise instore

Add and subtract titles as often as you want and order from our vast Previews order book (Large orders require small percentage down). All we ask is that you pick up your books at least once a month and if you are not able to come in for any reason just keep us updated to your status. Subscribers always get extra bonuses and special perks for being a subscriber so don't miss out and never miss an issue again!!!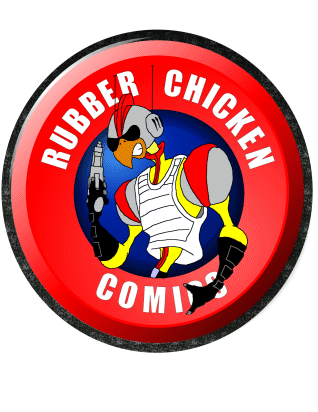 15 N. Main Street

Bellingham, MA. 02019

(Behind the Dairy Queen

on Rt. 126)

508-966-2210

SUNDAY:         12-5

MONDAY:        12-6

TUESDAY:       12-6

WEDNESDAY:  9-8

THURSDAY:     12-8

FRIDAY:           12-8

SATURDAY:      9-6